Recordit Not Working
If you just downloaded the app from the website and after clicking to open it you find Recordit not working, this will be of help.
Recordit is a simple tool, that said, it does not have a launch screen when opening the app once you download it on your computer. It just sits there on your menu bar, or task bar waiting for you to use it.
Here's how the icon appears on both the Mac and Windows versions.
Mac Version

Windows Version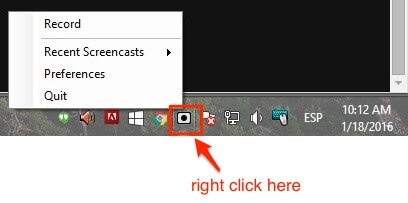 If you downloaded the app successfully to your computer and you are not able to open it or find it on your menu bar,  please email us to hi@placeit.net.